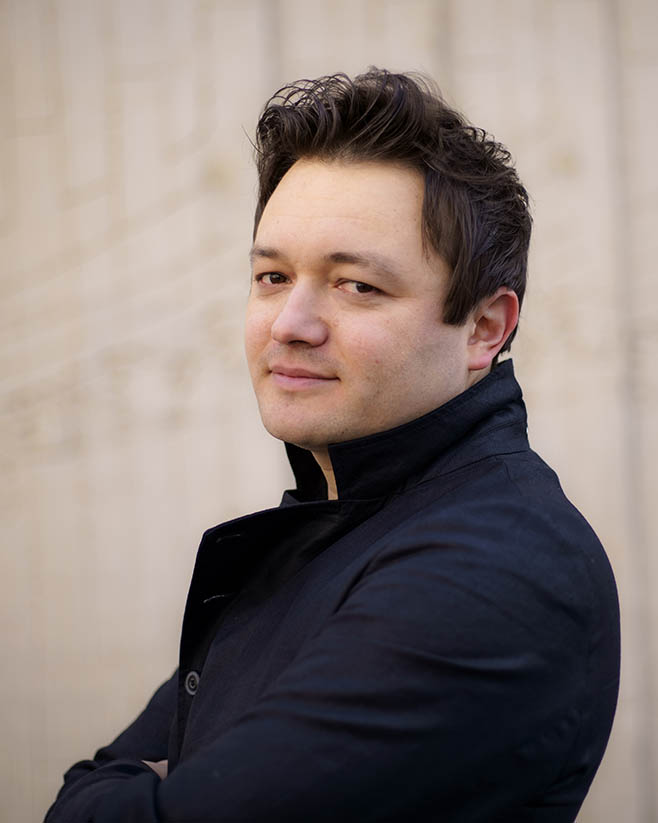 about
erwin prib is a production designer based in berlin, germany. he was born and raised in karaganda, kazakhstan.  
over the years erwin designed many successful films, which won numerous nominations and awards worldwide.
erwin's filmography includes collaborations with renowned directors such as agnieszka holland, stephen daldry, shirin neshat, benedek fliegauf, atiq rahimi and robert schwentke.
erwin won two german film awards, his newest in 2018 for "manifesto", a film featuring cate blanchett in 13 roles.
agnieszka holland's "in darkness" received an "oscar"-nomination as best foreign language film.
erwin prib's recent credits include "helgoland 513 (wt)", a dystopian tv show directed by acclaimed director robert schwentke.
selected filmography
HELGOLAND 513 (2023) Sky TV Series
 director: robert schwentke/ ufa fiction
---
WANN WIRD ES ENDLICH WIEDER SO WIE ES NIE WAR (2023) 
 director: sonja heiss/ komplizenfilm
---
FUNERAL FOR A DOG (2022) Sky TV Series
 director: barbara albert, david dietl/ flare entertainment
---
SKYLINES (2019) Netflix TV Series
 director: max erlenwein, soleen yusef/ stickup film, komplizen film 
---
WEST OF LIBERTY (2019) TV Series
 director: barbara eder/ network movie 
---
GRÜNER WIRD'S NICHT (2018)
 director: florian gallenberger/ majestic film
---
LOOKING FOR OUM KULTHUM (2017)
 director: shirin neshat/ razor film, coop 99
---
 director: alain gsponer/ die film, constantin film
---
MANIFESTO (2015) film installation
 artist: julian rosefeldt/ schiwago film
---
SEIN LETZTES RENNEN (2013)
 director: kilian riedhof/ neue schönhauser filmproduktion
---
THE PATIENCE STONE (2012)
 director: atiq rahimi/ the film, razor film 
---
 director: eran riklis/ egoli tossell film, fidélité films
---
 director: agnieszka holland/ schmidtz katze, the film works,zebra
---
 director: benedek fliegauf/ razor film, inforg studio, asap films
---
 director: michael hoffman/ egoli tossell film,zephyr films/ as art director 
---
 director: stephen daldry/ weinstein company/ as art director
---
 director: veit helmer/ veit helmer film
manifesto
"manifesto" is a crossover between cinema and art created by julian rosefeldt. cate blanchett plays 13 characters in 13 short films as the basic premise is to take artist manifestos of the 20th century and combine them with everyday situations. "manifesto" exists both as a single screen version, which was premiered 2017 in sundance, and as a multi-screen installation, which is showing at numerous museums worldwide.
press
hollywood reporter: "manifesto looks like a million dollars, with production designer erwin prib doing a particularly good job…"
in darkness
directed by "oscar"- nominated director agnieszka holland, this period film tells the true story of a group of refugees, who try to survive the nazi terror in the sewers of lvov. the film was nominated for the academy award "oscar" in 2012 as best foreign language film.
press
hollywood reporter: "realistic feel set by erwin prib's outstanding production design"
la times: "…production designer erwin prib …successfully recreates that alien subterranean world"
variety: "the sewers… look so authentic, it's a surprise to learn that production designer erwin prib recreated most of the labyrinthine system on stages"
a model was built to develop the construction approach.
the patience stone
the patience stone is adapted from the bestselling novel by atiq rahimi, winner of the prestigious french "prix goncourt".  set in war-torn afghanistan, the film tells the story of a young woman (played by golshifteh farahani) who, while taking care of her paralyzed husband, struggles to survive and live. it was the official oscar entry of afghanistan (2013).
press
variety: "beautifully lit … production design provides pleasure for the eye"
radio times: " thierry arbogast's lustrous photography and erwin prib's evocative, claustrophobic sets are equally impressive."
the interiors were entirely built in casablanca, morocco.
womb
starring eva green and matt smith, this futuristic clone drama was directed by hungarian director benedek fliegauf. the movie was premiered at the locarno film festival.
press
screen daily: "erwin prib's creative sets blending the modern and the rustic felicitously together."
variety: "peter szatmari's widescreen lensing and erwin prib's production design are both wonders of precision."
time out: "exquisitely designed"
the main set, a stilt house at the sea coast, was completely constructed by the art department.
absurdistan
this surreal comedy was premiered at the sundance film festival. erwin prib was given credit for his highly imaginative design. this work earned him the «LOLA», the «german film award» for best production design.
press
washington post: "…gloriously saturated palette, rich textures…"
variety: "imaginative design"


mobile: +49 177 480 29 97
email: productiondesign@web.de
web: production-designer.de
disclaimer
Limitation of liability for internal content The content of our website has been compiled with meticulous care and to the best of our knowledge. However, we cannot assume any liability for the up-to-dateness, completeness or accuracy of any of the pages. Pursuant to section 7, para. 1 of the TMG (Telemediengesetz – Tele Media Act by German law), we as service providers are liable for our own content on these pages in accordance with general laws. However, pursuant to sections 8 to 10 of the TMG, we as service providers are not under obligation to monitor external information provided or stored on our website. Once we have become aware of a specific infringement of the law, we will immediately remove the content in question. Any liability concerning this matter can only be assumed from the point in time at which the infringement becomes known to us. Limitation of liability for external links Our website contains links to the websites of third parties ("external links"). As the content of these websites is not under our control, we cannot assume any liability for such external content. In all cases, the provider of information of the linked websites is liable for the content and accuracy of the information provided. At the point in time when the links were placed, no infringements of the law were recognisable to us. As soon as an infringement of the law becomes known to us, we will immediately remove the link in question. Copyright The content and works published on this website are governed by the copyright laws of Germany. Any duplication, processing, distribution or any form of utilisation beyond the scope of copyright law shall require the prior written consent of the author or authors in question. Data protection A visit to our website can result in the storage on our server of information about the access (date, time, page accessed). This does not represent any analysis of personal data (e.g., name, address or e-mail address). If personal data are collected, this only occurs – to the extent possible – with the prior consent of the user of the website. Any forwarding of the data to third parties without the express consent of the user shall not take place. We would like to expressly point out that the transmission of data via the Internet (e.g., by e-mail) can offer security vulnerabilities. It is therefore impossible to safeguard the data completely against access by third parties. We cannot assume any liability for damages arising as a result of such security vulnerabilities. The use by third parties of all published contact details for the purpose of advertising is expressly excluded. We reserve the right to take legal steps in the case of the unsolicited sending of advertising information; e.g., by means of spam mail.